Who we are – Retail chain of chemists, Online pharmacy, Wholesaler and Importer of pharmaceuticals
Health & Glow Pharmacy is one of the Zambia 's trusted pharmacies, with over 13 years' experience in dispensing quality medicines.
We offer wide range of medicines listed under various categories like prescription only medicines, OTC products including wellness products, vitamins, diet/fitness supplements, herbal medicines, pain relievers, baby/mother care products, veterinary & agricultural medicines and surgical supplies.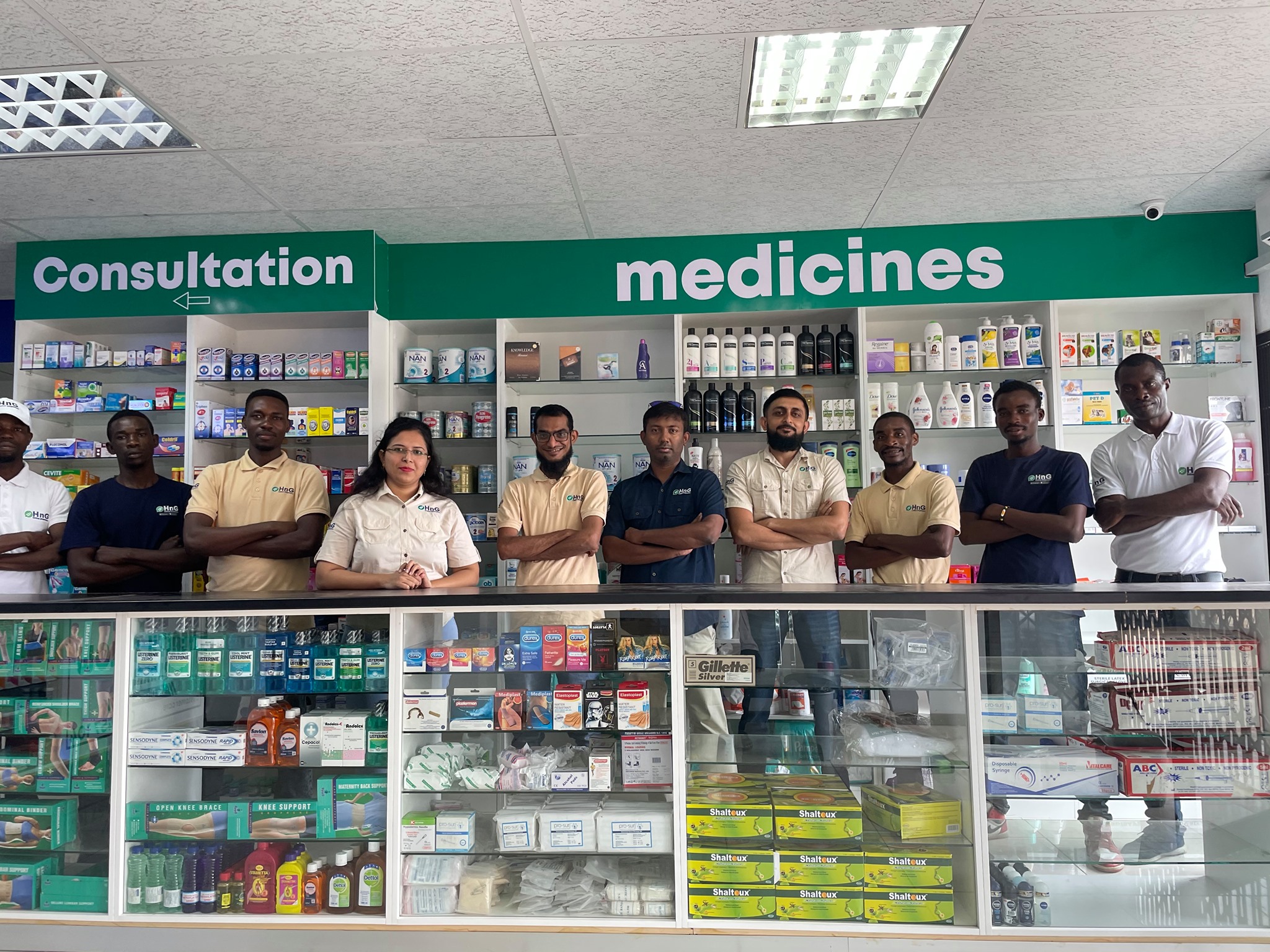 Our Mission:
Making Medicines affordable and accessible to millions across Zambia by use of technology.
Retail Pharmacy Branches:
We have 7 retail stores located across Zambia at Lusaka, Livingstone, Choma, Mazabuka, and Kitwe.
Online Pharmacy Collaboration:
HnG online Pharmacy
We have collaborated with HnG online pharmacy mobile app which offers fast online access to medicines with convenient home delivery.
At HnG Online Pharmacy mobile app, we display and deliver a wide range of prescription medicines and other health products conveniently all across Zambia. Even small towns and rural villages can now have access to the latest medicines. Since we also offer generic alternatives to most medicines, online buyers can expect significant savings.
You can download hngonlinepharmacy mobile app from Play Store or App Store. You can also order by visiting our website www.hngapp.co.zm
Wholesaler and Importers of Pharmaceuticals:
Our wholesale unit is located at Lusaka, Zambia. We do supply all types of medicines, medical equipments, devices, testing kits etc. to other retailers, NGOs, Government hospitals and Institutes.
We do import special order of medicines from INDIA and UK.
We do provide any kind of technical or advisory support to pharmaceutical retailers and wholesalers.
We do develop online pharmacy mobile app for any retailers through our developers.
We are in process of new product development and innovation in Zambian market. We already have few products from UK waiting for marketing authorisation in Zambia.
Overseas:
Our overseas branch is located in London, UK. This branch takes care of sourcing of specific type of formulation/medicines for African market.
It also invests into advanced technology for online pharmacy app which is very common in developed countries but not yet introduced in Zambian market.
Location:
Our head office is located at Plot no 32251, Nkhata House, Thabo Mbeki Road, Lusaka.
Our branch office is located at 14, Watermill Close, Richmond, TW10 7UH, London.